Some American legislators stand up for justice and against all violence
By Ray Hanania
Despite the campaign to vilify Palestinians by Republicans, Democrats, President Biden and Secretary of State Antony Blinken, some strong voices are emerging to counter the one sided pro-Israel propaganda that pretends that only Jewish lives matter and Christian and Muslim lives do not matter in the Israel-Gaza war.
Hamas is a terrorist organization, but so is the rightwing government of Israel which has used violence to oppress Palestinians, sidestepped the International Rule of Law, stolen lands belonging to Muslims and Christians to build illegal Jewish only settlements, and murdered many Americans including last year journalist Shireen AbuAkleh who was shot in the head by an Israeli military sniper while covering a Palestinian protest against Israeli Apartheid racism.
Omar Assad, 78, a grandfather and American citizen killed in January 2023 in Jiljiliya, in the Israeli-occupied West Bank lived in Milwaukee and wanted to retire in Palestine, was beaten, bagged, handcuffed, and so brutalized he died of a heart attack and the Israeli soldiers threw him on the streets after he was arrested without any former charges being filed or issued. Assad was an American citizen
Since 2004, Israel has destroyed 294 homes man in East Jerusalem in an attempt to extinguish the Christian and Muslim presence in that Holy City.
Yet despite all of these acts of violence by Israel's government, Palestinians have publicly protested and demanded justice but to no avail. Instead of denouncing the violence and killing of civilians and Americans, the U.S. Government has remained silent, until now when it is politically in their interests to help Israel a year before the next presidential election.
But anyone who has spoken up in defense of Palestinians and criticized Israel's government savage assault on the Gaza Strip has been bullied, vilified and denounced by pro-Israel American politicians and the biased mainstream news media like MSNBC, FOX News and CNN.
Among those courageous voices speaking up for justice and applying one rule of law for everyone, Palestinians and Israelis, have been Congresswoman Rashida Tlaib, Congresswoman Ilhan Omar, Congresswoman Betty McCollum, Congressman Mark Pocan, Illinois Rep. Abdelnasser Rashid, State Rep. Cyril Nichols and many other activists and entertainers like renowned standup comedian Amr Zaher.
Here are some of the many statements who did what Biden, Blinken and others failed to do, denounce all violence not just the violence that benefits their political views.
Statement by Rep. Sami Scheetz on the Ongoing Crisis in Israel and Gaza
As an Arab American state legislator, I am heartbroken by Hamas' terrorist attack in Israel and Israel's response in Gaza.
Thousands have been killed and continue to be in harm's way. In Gaza, innocent civilians are experiencing forced relocation and have been cut off from electricity, water, and food. Collective civilian punishment is never an acceptable response to acts of terrorism. Palestinians living in Gaza want nothing more than to experience basic human rights. To prevent this continued cycle of violence, Palestinians in the West Bank and Gaza must be free from occupation and allowed to create a viable, independent state to represent themselves.
Whenever the conflict between Israel and Palestine pierces our national consciousness, we quickly see division and animosity between people. No doubt there are disagreements over policy decisions made by Israeli and Palestinian leadership. But those policy differences must never be used to justify terrorism.
As legislators, we prioritize the personal safety and basic security of our families, communities, and constituents above all else. I condemn political violence and bigotry in all forms – especially the rise of antisemitic and anti-Arab rhetoric in recent days. I urge an immediate return of hostages taken by Hamas to Israel, and for a ceasefire so that international agreements can be deployed.
US Rep. Jesus "Chuy" Garcia (D-IL) wrote:
The mass expulsion of 1.1M Palestinians from Gaza is a violation of international law. They were already w/o food, water, or electricity-and now are being kicked out with nowhere to go.
I'm calling again for ceasefire and de-escalation, which are urgently needed to save lives.
US Rep. Betty McCollum (D-MN) Minnesota wrote:
On October 7th, the world watched in horror as Hamas terrorists attacked Israeli communities and committed unspeakable atrocities. Since then, I have been briefed by intelligence officials and the Biden administration to understand what happened and what comes next.
I have always spoken out against governments, extremist groups, or those exerting power over marginalized populations – whether they are our enemies, our allies, or within our own nation – and I will always speak up for those suffering and in defense of human rights. The attack by Hamas was a gross violation of human rights. It crossed a red line. In the wake of this heinous attack, the international community is in agreement that Hamas must be stopped. At the same time, any military response MUST follow international humanitarian law and protect innocent lives in Gaza.     
I know this heinous attack has been painful for many in the Fourth District and around the world. I have heard from many Jewish constituents and community leaders who have loved ones among the injured, killed, or missing. I stand with you.
For there to be any path toward a peaceful future, international human rights and international law must be at the forefront and democratic ideals must be upheld. Read the full statement I submitted into the Congressional Record here. 
Resources and guidance for American citizens in Israel can be found here.
A letter signed by Congressman Pocan (D-Wisconsin) Congresswoman Jan Schakowski, Garcia, Congressman Danny K. Davis (D-Il), Congresswoman Delia Ramirez (D-IL), Congresswoman Pramila Jaypal (D-WA) and others, reads:
U.S. Representatives Jan Schakowsky (IL-09), Mark Pocan (WI-02), Pramila Jayapal (WA-07), and James P. McGovern (MA-02) are today leading 55 of their colleagues in condemning the terrorist attacks by Hamas on the people of Israel, calling for Israeli military operations to follow the rules of international humanitarian law, and continuing to work toward peace in the region."We unequivocally condemn Hamas' shocking and horrifying terrorist attack on Israel. This is the worst perpetration of violence inflicted on the Jewish people since the Holocaust. Our hearts are with those who were tragically killed and their loved ones who mourn their loss," wrote the Members. "We also continue to hope for the safe return of those who were taken hostage by Hamas, including American citizens, and stand ready to support your Administration in bringing them home."
This letter comes as more than 1,800 Palestinians in Gaza and more than 1,300 Israelis have died. Reporting also suggests that more than 423,000 people have been displaced across the Gaza Strip.
"We strongly believe that Israel's response must take into account the millions of innocent civilians in Gaza who themselves are victims of Hamas and are suffering the consequences of their terror campaign," continued the Members. "However this current conflict plays out, we feel strongly that the US government and the global community must continue the tough work to achieve lasting peace in the region. The future and safety of Israelis and Palestinians are intertwined. We cannot achieve lasting peace and security for Israelis without addressing the humanitarian crises in Gaza and the West Bank."
Specifically, the Members are calling on the Administration to take the following priorities into account: 
Communicate that Israel's response in Gaza must be carried out according to international law and take all due measures to limit harm to innocent civilians;

Work to quickly restore the delivery of food, water, fuel, electricity, and other life-saving necessities to Gaza to ensure that innocent civilians have the basics needed for survival;

Collaborate with regional partners to establish a humanitarian corridor to enable the delivery of such life-saving necessities and to allow Palestinian civilians and foreign nationals, including U.S. citizens, to seek safe haven outside of Gaza; 

Publicly discourage any hate crimes and backlash against any American—including Jews and Muslims—including by communicating to the American people that Hamas is not the Palestinian people and the Palestinian people are not Hamas; and

Ensure that supplemental funding requests to Congress include humanitarian assistance for both Palestinians in Gaza and Israelis.
The letter is signed by Becca Balint (VT-AL), Donald S. Beyer, Jr. (VA-08), Earl Blumenauer (OR-03), Jamaal Bowman, Ed.D. (NY-16), André Carson (IN-07), Greg Casar (TX-35), Sean Casten (IL-06), Joaquin Castro (TX-20), Judy Chu (CA-28), Jasmine Crockett (TX-30), Danny K. Davis (IL-07), Madeleine Dean (PA-04), Mark DeSaulnier CA-10), Debbie Dingell (MI-06), Lloyd Doggett (TX-37), Veronica Escobar (TX-16), Anna Eshoo (CA-16), Dwight Evans (PA-03), Bill Foster (IL-11), Maxwell Frost (FL-10), Jesús "Chuy" Garcia (IL-04), Robert Garcia (CA-42), Sylvia R. Garcia (TX-29), Raúl Grijalva (AZ-07), Val Hoyle (OR-04), Jared Huffman (CA-02), Sara Jacobs (CA-51), Henry C. "Hank" Johnson, Jr. (GA-04), Sydney Kamlager-Dove (CA-37), Marcy Kaptur (OH-09), Daniel T. Kildee (MI-08), Barbara Lee (CA-12), Summer Lee (PA-12), Zoe Lofgren (CA-18), Betty McCollum (MN-04), Gwen S. Moore (WI-04), Eleanor Holmes Norton (DC-AL), Alexandria Ocasio-Cortez (NY-14), Chellie Pingree (ME-01), Ayanna Pressley (MA-07), Delia Ramirez (IL-03), Mary Gay Scanlon (PA-05), Melanie Stansbury (NM-01), Mark Takano (CA-39), Jill Tokuda(HI-02), Paul Tonko (NY-20), Lauren Underwood (IL-14), Nydia M. Velázquez (NY-07), Maxine Waters (CA-43), Bonnie Watson Coleman (NJ-12), and Nikema Williams (GA-05).
Congressman Sean Casten (D-IL) has written to his constituents in public letters:
I am heartbroken by the violence in Israel and unequivocally condemn the terrorist attacks by Hamas during the Jewish holiday of Shemini Atzeret. This attack is unconscionable. The killing, kidnapping, and torture of civilians cannot be tolerated.
To date, hundreds of innocent civilians have been murdered, including several Americans. We have also heard reports that some Americans may be held hostage. My heart is with all of the victims and their loved ones.
On Tuesday, October 10th, I joined a bipartisan resolution led by the House Foreign Affairs Committee Chairman and Ranking Member, Rep. McCaul and Rep. Meeks, with over 300 of my colleagues to condemn the Hamas attack and express unconditional and unwavering support for Israel and its right to defend itself.
On Friday, October 13th, I sent a letter to the Biden administration expressing concern for the humanitarian situation in Gaza and the need to work to quickly restore the delivery of food, water, fuel, electricity, and other life-saving necessities to Gaza to ensure innocent civilians have the basics needed for survival.
While the long-term solutions have to be diplomatic in nature, in the short term, we must prioritize the safety and security of Israeli and Palestinian civilians. The United States has a moral responsibility to assist in restoring security and preventing further suffering, and I will support legislative efforts to do that. Terrorism may produce temporary acquiescence. Extremists may realize short-term political gains from demonizing the "other." But neither produces the durable peace we must seek. It is also important to note that Hamas' despicable actions are not representative of all the people of Gaza, nor all of the Palestinians in the region. As we seek to bring these terrorists to justice, we must take care not to paint with too broad a brush.
At present, I have also received reports of constituents in Israel who wish to return to the United States and need immediate assistance. In response, I have urged the Biden Administration to use all resources at its disposal, including charter flights and military options for evacuation. We need to ensure the safety and security of Americans needing immediate evacuation assistance.
Please be assured that my office is actively monitoring the situation. If you need assistance from the federal government, such as the State Department or another federal agency, please call my office at 630-520-9450 or 202-225-4561. You can find a list of resources for Americans currently in Israel on my website here.
Illinois State Rep. Abdelnasser Rashid (D-IL)
(Ray Hanania is an award winning former Chicago City Hall reporter. A political analyst and CEO of Urban Strategies Group, Hanania's opinion columns on mainstream issues are published in the Southwest News Newspaper Group in the Des Plaines Valley News, Southwest News-Herald, The Regional News, The Reporter Newspapers. His Middle East columns are published in the Arab News. For more information on Ray Hanania visit www.Hanania.com or email him at rghanania@gmail.com.)
Subscribe to Ray's Columns

I have three eNewsletters that each focus on different topics and issues.
The first is on Mainstream American politics, local, national and international.
My second eNewsletter focuses on issues facing Arab Americans in Chicagoland, the Midwest and the country.
My third eNewsletter focuses exclusively on Orland Park, a suburban community located just Southwest of Chicago, the largest city between Chicago and Joliet.
You can subscribe to one or all by using the links below:
Mainstream American Politics Columns
CLICK HERE
Arab American focused columns
CLICK HERE
All Orland Park topics
CLICK HERE
Read my Archived eNewsletters
View Mainstream eNewsletter Archive
View Arab American eNewsletter Archive
View Orland Park eNewsletter Archive
======== ===========
Click here to download the Podcast
Watch/listen to former Congressman Bill Lipinski and columnist Ray Hanania
rip into the headline stories the rest of the media ignores. Click to view on YouTube
A Message from Ray Hanania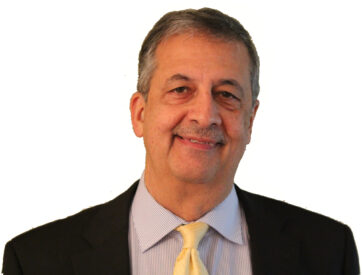 Subscribe to my free email eNewsletters and get my columns early before they are published.
I will also include links to my audio podcast "Ray Hanania on Politics" which expands the column topics on Chicagoland and Suburban politics.
You will also get details on where I am scheduled to speak publicly. (Always free to attend and no charge.)
Use the form below and enter your full name (or just your initials, or the community where you live), and add your email address. You will still receive an email requesting confirmation.
If for some reason the form doesn't work for you, send me your name and email and I will add it … rghanania@gmail.com
A Big Thank You for supporting my writings. Your subscription means a lot to me.
RAY HANANIA

Latest posts by rayhanania
(see all)