Americans rally to support Congresswoman Rashida Tlaib targeted by Islamophobic racism
Congresswoman Rashida Tlaib needs your help to stand up to the anti-Arab, anti-Muslim anti-Human Rights racists in the U.S Congress who are funded by the foreign-loyal political action committee network AIPAC and other extremist pro-Israel organizations. Tlaib, the only Palestinian member of the racist Congress, has been one of only a handful of voices who have stood up to demand protections for all civilians in the Israel-Gaza conflict
By Ray Hanania
Americans across the board have rallied to support Michigan Congresswoman Rashida Tlaib who has become the target of a vicious, pro-Israel campaign of lies and slander because of her call for Israel to end its war crimes against civilian targets in the Gaza Strip.
Tlaib, the only Palestinian American serving in the U.S. Congress, was first elected in 2019 to represent the congressional district and previously served in the Michigan State Legislature from 2009 to 2014. She has been a champion of human rights not just for Palestinians but also for Christians, Muslims and Jews.
But to silence criticism of Israel, pro-Israel funded members of the U.S. Congress voted to pass a resolution to censure Tlaib after she called for Palestinians to be treated equally in Israel and in the occupied Palestinian territories, and urging for a ceasefire to stop Israel from massacring thousands of women and children in their indiscriminate military assaults against Hamas in the Gaza Strip.
Tlaib has been one of a small group of congress members who have spoken up and demanded that the killing of all civilians be prevented. Pro-Israel members of Congress, who receive hundreds of millions of dollars from political action commissions associated with the sinister AIPAC lobbying group, have only focused concerns for Israelis and Jews killed in the October 7, 2023 Hamas terrorist attack, but have campaigned to prevent sympathy for the more than 10,000 civilians who have been murdered in Israel's carpet-bombing war crimes that have also destroyed thousands of homes and civilian buildings.
Congresswoman Tlaib has refused to surrender to the personal attacks, threats against her life and bullying from the members of Congress who include not only far right and extremist Republicans but also from many Democrats who have joined to exaggerate violence against Israelis while marginalizing and suppressing reports of Israeli violence against Palestinians.
The Resolution attacking Tlaib was introduced by Republican pro-Israel fanatics and supported by all but four of the Republican members of the House but it was approved and passed in the House because 22 Democrats supported it.
The racist resolution would not have passed had it not been for the support Democrats gave to it. The resolution vote was 234 to 188. 
Here are the 22 Democrats who voted to censure Tlaib:
Rep. Steve Cohen of Tennessee

Rep. Jim Costa of California

Rep. Angie Craig of Minnesota

Rep. Don Davis of North Carolina

Rep. Lois Frankel of Florida

Rep. Jared Golden of Maine

Rep. Dan Goldman of New York

Rep. Josh Gottheimer of New Jersey

Rep. Greg Landsman of Ohio

Rep. Susie Lee of Nevada

Rep. Kathy Manning of North Carolina

Rep. Jared Moskowitz of Florida

Rep. Wiley Nickel of North Carolina

Rep. Chris Pappas of New Hampshire

Rep. Marie Gluensenkamp Perez of Washington

Rep. Pat Ryan of New York

Rep. Brad Schneider of Illinois

Rep. Kim Schrier of Washington

Rep. Darren Soto of Florida

Rep. Ritchie Torres of New York

Rep. Debbie Wasserman Schultz of Florida

Rep. Frederica Wilson of Florida
The Democrats have shown to be even more extremist on Middle East and Palestinian issues than the Republicans who have historically been anti-Arab and anti-Muslim, promoting Islamophobia.
Tlaib was criticized for using the phrase "From the River to the Sea, Palestine will be free," a phrase that for Palestinians, Arabs, Muslims and people who support human rights means that Palestinian Christians and Muslims should be treated equally to Jews in Israel and Palestine. In fact, Christian and Muslims are discriminated against in Israel even as "citizens," and are oppressed, brutalized and murdered by Israeli soldiers and armed terrorist Israelli settlers in the West Bank, East Jerusalem and in the Gaza Strip.
More than 200 Palestinians were murdered by Israeli soldiers and settlers int he beginning of 2023, and more than 400 were murdered in 2022. Thousands of Palestinian homes have been confiscated and turned over to racist Israeli Jewish settlers. And more than 3,000 Palestinians ar eheld hostage in Israeli prisons denied the right to judicial defense or rights and are tortured.
Click this link to read the resolution.
Tlaib released this statement seeking support and Arab Americans have urged the community to support Talaib with financial donations to challenge the enormous fundraising pouring into the campaign funds of anti-Arab, anti-Muslim and racist members of Congress.
From Rashida Tlaib:
This weekend, 300,000 Americans protested in Washington, DC for a ceasefire and to end U.S. funding for Israel's military.
They were joined by millions of people around the country and the world, who are horrified that after a month of relentless bombing, Israel's government has killed more than 10,000 Palestinians in Gaza—including more than 4,000 children.
In recent days, an Israeli Minister suggested dropping a nuclear bomb on Gaza and said that anyone waving a Palestinian flag "shouldn't continue living on the face of the earth." Israeli soldiers filmed themselves abusing and torturing Palestinians in the West Bank—where residents of entire villages have fled after armed intimidation from Israeli settlers.
In the U.S., many Congressmembers are egging on this bloodshed. Some have said that there are no innocent Palestinians. Last week, a majority of Representatives voted to send $14.3 billion to Israel's military with no conditions on protecting civilians. And President Biden wants to send billions more of our taxpayer dollars to Israel's military in secret, without notifying or getting approval from Congress.
Please sign now to tell President Biden and Congress: We demand a ceasefire now. No more U.S. tax dollars for weapons and bombs used to slaughter Palestinians.
Each day that passes without a ceasefire brings more death and destruction upon innocent civilians who have nowhere safe to go, the majority being children.
Polls show that overwhelming majorities of U.S. voters across the political spectrum support a ceasefire to save countless lives. But they're not being heard by Congress.
In this time of intense repression and criminalization of people speaking up to recognize Palestinians' humanity, 10 House Republicans just co-sponsored a horrifying bill to ban Palestinians from entering the United States and to expel Palestinians who are not permanent U.S. residents.
Amidst all this, many American politicians and reporters want to focus on critiquing my use of the term "genocide."
Please add your name to tell President Biden and Members of Congress: Support a ceasefire now, push Israel's government to lift the blockade on Gaza, and end U.S. aid to Israel's military.
Jewish Voice for Peace Message from Rashida Tlaib:
A couple months ago I came under attack for my positions defending the human rights of Palestinians. Again. I stated at an event that elected officials must be held accountable for their support for Israel's apartheid government — and immediately, anti-Palestinian organizations and some of my own colleagues in Congress were on the attack.
Jewish Voice for Peace Action was one of the first allies out there to defend me. 
Even as an elected official, I'm limited in what I can do alone. I am only as powerful as the movement behind me. That's why allies like JVP Action are so critical in our struggle. And it's why I'm hoping you will support JVP Action today.
Whether it's an election year or not, the attacks against me are constant. They are coming from groups who want to silence me as the only Palestinian American in Congress and as one of the loudest voices for Palestinian rights on the Hill.
Knowing that each and every one of you in JVP Action are out there, in my district and around the country, having my back and demanding freedom for Palestinians, gives me the courage to keep up the fight in D.C.
Just over the last year alone, I've worked with JVP Action to:
support initiatives to fight against more Israeli military funding that violates Palestinian human rights

bring accountability and justice for the Israeli military's killing of Palestinian American journalist Shireen Abu Akleh

stop social media companies from censoring Palestinian voices

speak out against the Israeli military's assault on Palestinians in Gaza, and more.
Furthermore, JVP Action's sibling organization, JVP Action PAC, showed up for me during the primaries, knocking doors, making phone calls, and raising the grassroots dollars we needed to defeat the anti-Palestinian groups trying to stop me from this critical work.
It's our partnerships and our people-power that keep me going. Make your gift to grow our power now.
Right now, Israeli violence against Palestinians is intensifying. And that means our struggle here in the U.S. to end the flow of unconditional military funding to the Israeli apartheid government needs to intensify, too.
Working on this issue in D.C. is hard. And it is an uphill battle. But I see the difference in what is possible now from when I first was elected just four years ago. Four years from now, I want us to look back at this moment and see that even more has changed.
Thank you for being by my side.
Rashida Tlaib
Here are some of the statements
that have been released in defense of Tlaib:
The American Arab Anti-Discrimination Committee (ADC) released this statement:
It is unconscionable that the House of Representatives, including 22 Democrats joined together with almost all Republicans, voted to censure Rep. Tlaib this evening. Make no mistake – Rep. Tlaib was censured simply for speaking up and calling out Israel for its ongoing genocide of the Palestinian people. The willful dismissal of reality by many members, and single-minded focus on defending and justifying the indefensible led to outright lies and vicious attacks being made against Rep. Tlaib. 
This action tonight is yet another example of Palestinians being targeted, harassed and silenced not just on school campuses, in the work place, and on social media, but also at the highest level of government. This censure also constitutes an attack on free speech and has established a shameful precedent of punishing Members who stand up for basic human dignity. 
As Congress tries to redefine chants, fetishize over Palestinian youth and student groups, and fight over who is the "stronger" defender of an apartheid state, over 10,000 Palestinians in Gaza have been killed by Israel, thousands of those victims are children. That number is sure to grow exponentially as it does not account for those still buried under the rubble. Nor does it include the number of those who are dying from dehydration, starvation, disease, as a lack of clean water, electricity and medical supplies takes its toll. The UN Secretary- General said that the Gaza Strip was becoming "a graveyard for children."
We know we have a true champion and fighter in Rep. Tlaib. This vote will not silence her, nor will it silence the community. We will continue to stand alongside Rep. Tlaib, loudly calling out all aggressions by Israel, and fighting for a free Palestine. 
Act Now: Tell your Member of Congress to join with Reps. Cori Bush and Rashida Tlaib in calling for a ceasefire by clicking here. 
The Council on American Islamic Relations (CAIR) issued this statement:
The Council on American-Islamic Relations (CAIR), the nation's largest Muslim civil rights and advocacy organization, issued a message today, urging all members of the House of Representatives to "VOTE YES" to censure Representative Brian Mast (R-FL) for his racist remarks equating Palestinian civilians with Nazis. CAIR also encourages all members to "'VOTE NO' on the latest pair of censure resolutions unjustly targeting Representative Rashida Tlaib (D-MI).
Today, the U.S. House of Representatives voted to advance a resolution by Representative Rich McCormick (R-GA) to censure Rep. Tlaib. This resolution is slated for a final passage vote on Wednesday. Notably, Islamophobic Representative Marjorie Taylor Greene (R-GA) introduced a similar censure resolution, but it failed to pass. These resolutions stem from false accusations surrounding Representative Tlaib's support for Palestinian human rights and her call for a ceasefire in response to Israel's indiscriminate killing of more than 10,000 Palestinian civilians in Gaza, including over 4,800 children.
WATCH THIS VIDEO TO LEARN MORE
Branden Snyder, Executive Director at Detroit Action, regarding the the House GOP-led resolution to censure Representative Rashida Tlaib:
"Last night, the House GOP-led resolution to censure Representative Rashida Tlaib for her critical comments about the Israeli government, calls for a ceasefire and her support for Palestinians and the besieged population in Gaza was passed. 
"Since her election victory in 2018, Rep. Tlaib has been incessantly targeted by Islamophobic and right-wing extremists who have attempted to discredit her based on her religion, ethnicity, and progressive political views. Despite these challenges, Tlaib has steadfastly advocated for the working class, not only in Detroit but throughout the entire nation. She acknowledges the deep interconnection between the struggles of the working class, particularly those from marginalized communities, and the fight for economic justice.
"It is deeply disturbing that elected leaders are seeking to silence the lone Palestinian American representative because of her commitment to end the death and devastation in Gaza. We vigorously condemn this infringement of Tlaib's First Amendment rights and stand in solidarity with Rep. Rashida Tlaib as she calls for a ceasefire.
"By all measures, the situation in Gaza is dire. Tragically, more than 10,000 civilians, including 3,000 children, have lost their lives as a result of daily airstrikes. Bombs and missiles have targeted hospitals, schools, churches, mosques, and refugee camps. While we all mourn the lives of the Israeli citizens murdered in early October and hope for the swift and safe return of the hostages, attempting to exterminate the innocent lives already suffering under the Israeli government's oppressive regime is not the solution. 
"Millions of individuals, both in the United States and around the world, have come together to demand an end to the genocide in Gaza and call for a ceasefire. Particularly in Hamtramck and Dearborn, Michigan, cities known for their substantial Muslim population, there has been a strong outcry regarding the response from Western powers since the attack occurred on October 7th.
"In times like these, when conflicts intensify and tensions rise, it is crucial for voices of reason and compassion to be heard. Our government needs leaders that are unafraid to champion peace, justice, and a future free from violence and strife. Detroit Action stands shoulder to shoulder with Rep. Rashida Tlaib and boldy adds our voice to the millions of others calling for an immediate ceasefire and cessation of US military aid to Israel."
(Ray Hanania is an award winning former Chicago City Hall reporter. A political analyst and CEO of Urban Strategies Group, Hanania's opinion columns on mainstream issues are published in the Southwest News Newspaper Group in the Des Plaines Valley News, Southwest News-Herald, The Regional News, The Reporter Newspapers. His Middle East columns are published in the Arab News. For more information on Ray Hanania visit www.Hanania.com or email him at rghanania@gmail.com.)
Subscribe to Ray's Columns

I have three eNewsletters that each focus on different topics and issues.
The first is on Mainstream American politics, local, national and international.
My second eNewsletter focuses on issues facing Arab Americans in Chicagoland, the Midwest and the country.
My third eNewsletter focuses exclusively on Orland Park, a suburban community located just Southwest of Chicago, the largest city between Chicago and Joliet.
You can subscribe to one or all by using the links below:
Mainstream American Politics Columns
CLICK HERE
Arab American focused columns
CLICK HERE
All Orland Park topics
CLICK HERE
Read my Archived eNewsletters
View Mainstream eNewsletter Archive
View Arab American eNewsletter Archive
View Orland Park eNewsletter Archive
======== ===========
Click here to download the Podcast
Watch/listen to former Congressman Bill Lipinski and columnist Ray Hanania
rip into the headline stories the rest of the media ignores. Click to view on YouTube
A Message from Ray Hanania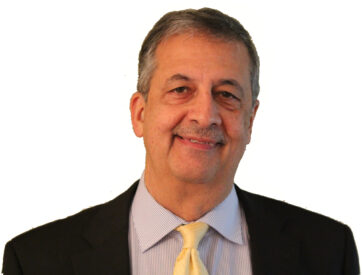 Subscribe to my free email eNewsletters and get my columns early before they are published.
I will also include links to my audio podcast "Ray Hanania on Politics" which expands the column topics on Chicagoland and Suburban politics.
You will also get details on where I am scheduled to speak publicly. (Always free to attend and no charge.)
Use the form below and enter your full name (or just your initials, or the community where you live), and add your email address. You will still receive an email requesting confirmation.
If for some reason the form doesn't work for you, send me your name and email and I will add it … rghanania@gmail.com
A Big Thank You for supporting my writings. Your subscription means a lot to me.
RAY HANANIA

Latest posts by rayhanania
(see all)