Michigan city's all Muslim government an example for the rest of America
By Ray Hanania
On November 2, 2021, voters in a small but influential city in Michigan, Hamtramck, elected its first Muslim Mayor and an all Muslim City Council, making it the first American city ever to be governed by Muslims.
For more than 100 years, Hamtramck was governed by ethnic European candidates and children of immigrants, including the woman who Yemeni Muslim Amer Ghalib defeated that election day, incumbent Mayor Karen Majewski who had served 18 years as Council President and 16 years as Mayor.
A 42-year old healthcare worker with no prior political experience, Ghalib and his Muslim allies won because the city's population, like many city's in America, changed. Hamtramck's population has been majority Muslim for nearly a decade with 30 percent hailing from Yemen and 25 percent from Bangladesh.
Like most immigrants who have embraced America's Democracy and freedoms, it was the Muslims' turn to control their own local government.
In Chicago, Irish immigrants dominated politics for more than a century. Cities throughout the country have had ethnic and religious minorities running their governments and the U.S. Census specifically helps coagulate those minority communities specifically to improve their chances to win public office and give their communities a strong voice in government policies.
The only community that has been excluded from that Census has been Arabs and Muslims, who have never been officially in the Census to justify creating an Arab or Muslim congressional district, for example.
But Mayor Ghalib and the Muslim voters of Hamtramck did it on their own, without the help of the Census or civil rights groups that have often challenged political jurisdictions where substantial sized minority groups have not had populations.
Instead of celebrating this achievement in American Democracy, many media covered the event like it was a renewed battle from the Crusades.
Immediately, Ghalib's critics and those who have targeted Muslims in another nearby and heavily populated Arab and Muslim city, Dearborn, sought to undermine his credibility.
When Ghalib decided to ban the display of "all" special interest flags including the LGBTQ Flag, he was attacked as being discriminatory and anti-Gay.
In an interview I did with Ghalib in July, he explained that he wasn't anti-Gay although he, like many Arabs and Muslims, personally does not embrace the Gay Life Style.
What that means is everyone in America has a right to be whatever they want to be, but that doesn't mean a government should give any group special status or privilege for political reasons. It also doesn't mean that everyone has to embrace everyone else's beliefs.
Mayor Ghalib made it clear that he was eliminating the flying of ALL special interest flags on government property, except for flags representing the United States, the State of Michigan, Wayne County, Hamtramck and the flag recognizing the thousands of American military veterans whose remains have never been found, the POW/MIA flag.
This week on Tuesday August 8, voters in Hamtramck will return to the election polls to select six candidates in a primary election to compete for three seats serving four year terms on the city council. Nine candidates have filed as candidates — eight are Muslim and one challenger is not.
Hamtramck's City Council consists of six council members and the mayor. Council members vote on all issues but the mayor can only vote on ordinances (laws) and when the council members are equally divided, to break a tie.
Three incumbent council members are seeking re-election, Muhammed Hassan, Nayeem Leon Choudhury and Muhammed Alsomiri. The six challengers are are Sari Ahmed, Ruhel Amin, Nasr Saleh Hussain, Muhtasin Rahman Sadman, Yousuf Osman Saed and Lynn Blasey. Three incumbent council members who are not facing election in the City Council currently include members Muhith Mahmood, Abu Musa and Khalil Refai.
Blasey is of European ancestry and Christian with along history working in the Arab American community including at the Arab Museum in Dearborn.
Despite the heavy criticism Hamtramck received for standing up to the powerful Gay Rights lobby in America, the city symbolizes everything that America is supposed to be about.
Every American citizen has the right to run for public office. Their individual views are important and in the larger context help define a proper balance between right and wrong, and between fairness and unfairness.
Although the election this week will probably be dominated by a debate over whether or not the city council is either pro- or anti-Gay rights, that issue is irrelevant and reflects the biases of the mainstream news media more than it does the issue of right or wrong.
Mayor Ghalib shattered the glass ceiling that has held Arabs and Muslims down — many Americans don't see the difference between Arabs or Muslims, and discriminate against both for the same reasons.
The political door Mayor Ghalib has opened wide is one that needs to see more Arabs and Muslims serve in public and government offices.
Arabs and Muslims can't wait for the American government do the right thing to include "Arab" on the U.S. Census. Arab Americans have decided to compromise and accept an alternative category to represent them "MENA" (Middle East and North Africa) even though the legislation establishing the MENA category in the Census does not include the word "Arab" at all.
Arabs and Muslims need to stand up, be counted and win offices, and expect that our enemies in this Democracy will throw everything they possibly can to stop us.
That will only change when Arabs and Muslims become equal in power, equal in numbers, and most importantly equal in holding the offices that define this country.
(Ray Hanania is an award winning former Chicago City Hall reporter. A political analyst and CEO of Urban Strategies Group, Hanania's opinion columns on mainstream issues are published in the Southwest News Newspaper Group in the Des Plaines Valley News, Southwest News-Herald, The Regional News, The Reporter Newspapers. His Middle East columns are published in the Arab News. For more information on Ray Hanania visit www.Hanania.com or email him at rghanania@gmail.com.)
Subscribe to Ray's Columns

I have three eNewsletters that each focus on different topics and issues.
The first is on Mainstream American politics, local, national and international.
My second eNewsletter focuses on issues facing Arab Americans in Chicagoland, the Midwest and the country.
My third eNewsletter focuses exclusively on Orland Park, a suburban community located just Southwest of Chicago, the largest city between Chicago and Joliet.
You can subscribe to one or all by using the links below:
Mainstream American Politics Columns
CLICK HERE
Arab American focused columns
CLICK HERE
All Orland Park topics
CLICK HERE
Read my Archived eNewsletters
View Mainstream eNewsletter Archive
View Arab American eNewsletter Archive
View Orland Park eNewsletter Archive
======== ===========
Click here to download the Podcast
Watch/listen to former Congressman Bill Lipinski and columnist Ray Hanania
rip into the headline stories the rest of the media ignores. Click to view on YouTube
A Message from Ray Hanania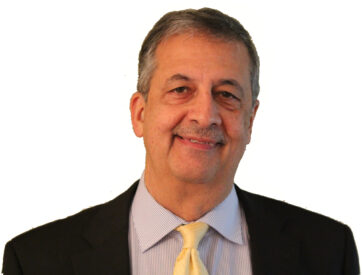 Subscribe to my free email eNewsletters and get my columns early before they are published.
I will also include links to my audio podcast "Ray Hanania on Politics" which expands the column topics on Chicagoland and Suburban politics.
You will also get details on where I am scheduled to speak publicly. (Always free to attend and no charge.)
Use the form below and enter your full name (or just your initials, or the community where you live), and add your email address. You will still receive an email requesting confirmation.
If for some reason the form doesn't work for you, send me your name and email and I will add it … rghanania@gmail.com
A Big Thank You for supporting my writings. Your subscription means a lot to me.
RAY HANANIA

Latest posts by rayhanania
(see all)