Politics fuels campaign accusing CUNY graduate of "anti-Semitism"
A CUNY graduate student delivered a speech on May 12, 2023 urging activism for human rights including criticizing Israel that pro-Israel fanatics and the biased American news media have denounced falsely as being "anti-Semitic." Criticizing Israel is NOT anti-Semitic
By Ray Hanania
A mob of American politicians, elected officials and pro-Israel activists are harshly denouncing in an endless cascade of pejorative adjectives a speech given two weeks ago by City University of New York's (CUNY) 2023 graduation class speaker, Fatima Musa Mohammed.
Critics attacking Mohammed and CUNY include New York Mayor Eric Adams, Democrats and Republicans Congressmen Dan Goldman (NY), Ritchie Torres (NY), Mike Lawler (NY), and from as far away as Texas Republican Senator Ted Cruz.
They are joined by an equally loud verbal assault that is dominating much of the American news media including from the American Jewish Committee, the New York arm of the United Jewish Appeal, the Anti-Defamation League, and the Jewish Community Relations Council to just name a few.
And this is just the "tip of the iceberg" of critics accusing Mohammed of "anti-Semitism," "Jew hate" and "hate speech," "vitriol," "bigotry" and "using "anti-Jewish tropes."
Of course, with the intensity of that massive wave of personal attacks against Mohammed, ongoing almost every day in the American news media since her speech on May 12, it piqued my interest.
So, I decided to listen to her speech to see exactly what it was that she actually had said. In much of the reporting, reports grab a phrase here and there and place then in the context of ugly pejorative descriptions that Mohammed never said.
The pro-Israel extremists who bully any American politicians who dares to criticize Israel, often do that. It allows them to simply call someone "anti-Semitic," which is considered in today's world, one of the ugliest adjectives in Western vernacular.
But here are the references that set the anti-Mohammed campaign to an excessive boil. And frankly, none of them border on anti-Semitism at all. They are very critical of the State of Israel, which, if you haven't noticed, is engaged in a war or oppression and erasure against Palestinian rights even killing and wounding 100 times more Palestinians than Palestinians are killing or wounding Israelis.
These are the complete references that critics are complaining about, although despite their hysteria, Mohammed NEVER used the word "Jew" at all in portions of her 13-minute speech that were political focused:
"In this moment of celebrating who we are, I want to celebrate CUNY law as one of the few if not the only law school to make a public statement defending the right of the students to organize and speak out against Israeli settler colonialism. that this is the law school that passed and endorsed BDS on a student and faculty level. Recognizing that absent a critical imperialism settler colonialism lens, our work and this school's mission statement is void of value," said Mohammed, who wore a Hijab under her CUNY graduation Cap.
"But as Israel continues to indiscriminately rain bullets and bombs on worshipers, murdering the old the young, attacking even funerals and graveyards, as it encourages lynch mobs to target Palestinian homes and businesses as it imprisons its children, as it continues its project of settler colonialism expelling Palestinians from their homes, carrying the ongoing Nakba that our silence is no longer acceptable."
Mohammed continued, "We are the student body and faculty that fought back when investor focused admin attempted to cross the BDS picket line saying loud and clear that Palestine can no longer be the exception to our pursuit of justice that our morality will not be purchased by investors."
Although the pro-Israel movement has done much to describe the BDS — Boycott, Divestment and Sanction — movement as "anti-Semitic, it is not. BDS is about confronting and denouncing the policies of Israel, a foreign country, that steals lands and property from Christian and Muslim Arabs in the Occupied West Bank and East Jerusalem.
Israel steals Palestinian lands to build armed "Jewish only" settlements.
Thousands of men, women and children have been killed over the years by Israeli missile, fighter jet and artillery fire assaults in civilian areas in the Gaza Strip, an open-air prison that Israel controls with impunity and without accountability.
Israel often kills Palestinians they accuse (never convict) of allegedly engaging in "terrorism." And Palestinians respond with justified resistance.
And numerous Human Rights groups confirm that Israel in fact does imprison Palestinian children.
https://www.btselem.org/statistics/minors_in_custody#:~:text=At%20the%20end%20of%20September,for%20being%20in%20Israel%20illegally.
Mohammed also said: "Let us remember that Gaza just this week has been bombed with the world watching; the daily brown and black men are being murdered by the state at Rikers (a prison in New York); that there are Palestinian political prisoners like each of us in US prisons, that there are refugees at the southern borders still locked up. That yesterday marked one year since the murder of US journalist Shereen Abu Akleh."
Ah yes, the name the pro-Israel activists wishes would vanish too, Shireen AbuAkleh. AbuAkleh was an American citizen and journalist covering clashes at the Jenin Refugee camp in the Northern West Bank when she was shot and killed by an Israeli sniper on May 11, 2022.
Israel's defenders say it was an accident. But snipers don't just fire wantonly. They fire "intentionally" with high powered scope precision. No one has been punished and you rarely hear many American politicians speaking out on behalf of this dead American!
She also said that students should "fight against capitalism, racism … and Zionism around the world."
A touchy word, maybe. But a fair word when criticizing Israel's policies in the context of Mohammed's call to stand up for justice, not just for Palestinians, but also for Blacks, Hispanics and other persecuted minorities in American society.
Was her speech fiery? Yes, it was. Was it emotional? Certainly, That's what student graduates do when they enter a harsh and sometimes ugly world of injustice, especially a young lawyer like Mohammed who believes in human rights.
But was it "anti-Semitic"? Was it "Jew hatred"? Was it anti-Jewish hate speech filled with anti-Jewish tropes? No.
Criticism of Israel's government policies, as harsh as it may be, is not anti-Semitism, even if Israel's extremist defenders want you believe it is so.
Click this link to view the CUNY Youtube Video or use the widget below to watch the video.
(Ray Hanania is an award winning former Chicago City Hall reporter. A political analyst and CEO of Urban Strategies Group, Hanania's opinion columns on mainstream issues are published in the Southwest News Newspaper Group in the Des Plaines Valley News, Southwest News-Herald, The Regional News, The Reporter Newspapers. His Middle East columns are published in the Arab News. For more information on Ray Hanania visit www.Hanania.com or email him at rghanania@gmail.com.)
Subscribe to Ray's Columns

I have three eNewsletters that each focus on different topics and issues.
The first is on Mainstream American politics, local, national and international.
My second eNewsletter focuses on issues facing Arab Americans in Chicagoland, the Midwest and the country.
My third eNewsletter focuses exclusively on Orland Park, a suburban community located just Southwest of Chicago, the largest city between Chicago and Joliet.
You can subscribe to one or all by using the links below:
Mainstream American Politics Columns
CLICK HERE
Arab American focused columns
CLICK HERE
All Orland Park topics
CLICK HERE
Read my Archived eNewsletters
View Mainstream eNewsletter Archive
View Arab American eNewsletter Archive
View Orland Park eNewsletter Archive
======== ===========
A Message from Ray Hanania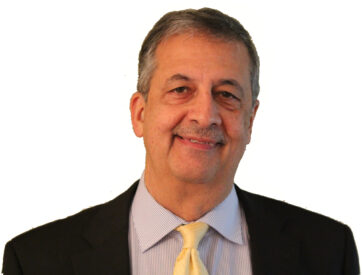 Subscribe to my free email eNewsletters and get my columns early before they are published.
I will also include links to my audio podcast "Ray Hanania on Politics" which expands the column topics on Chicagoland and Suburban politics.
You will also get details on where I am scheduled to speak publicly. (Always free to attend and no charge.)
Use the form below and enter your full name (or just your initials, or the community where you live), and add your email address. You will still receive an email requesting confirmation.
If for some reason the form doesn't work for you, send me your name and email and I will add it … rghanania@gmail.com
A Big Thank You for supporting my writings. Your subscription means a lot to me.
RAY HANANIA

Latest posts by rayhanania
(see all)